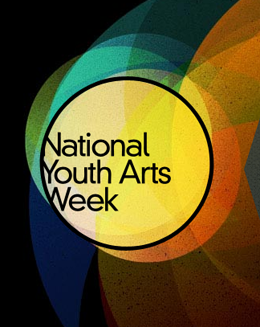 National Youth Arts Week is an opportunity for youth across Canada to create and celebrate art in all of its forms. This year White Water Gallery will host a series of events led by our Gallery Coordinator, Lesley Lane, that will engage youth from our community in alternative arts dissemination practices.
Rural Randomness in Downtown North Bay
May 1, 11:00 am – 4:30 pm
Youth will be invited to participate in non-harmful /non-invasive outdoor art interventions and "bombings". These installations will take many shapes and forms with an emphasis on finding ways for engagement beyond viewing; pieces of art that will make people think, and that will contribute to the conversation of "North Bay" as a community. The installations will be left on display for the duration of National Youth Arts Week.
White Water Gallery Screen Printing Party
May 3, 1:00pm – 3:30pm
White Water Gallery has recently gained access to some pretty nifty screen printing equipment and we want to break it in by inviting local youth to get involved in creating designs and learning about the process of print making. There will be a few pre-made designs to print onto shirts and other materials as well as opportunities to design works on-site. This event is open to public, and participants are encouraged to bring their own materials to be printed on.
Object Art Walk (Bring your camera)
May 5, 6:00 pm
Gathering miscellaneous pieces of trash and other odd objects on a walkabout in downtown North Bay, partcipants will work together to assemble found object art pieces. The pieces will then be photographed and posted on the Gallery's facebook, instagram, and twitter pages. This activity will engage youth with our downtown core and provide fun ways for them to collaborate while exploring their creativity.
For more information, please contact the White Water Gallery.